You are able to add additional fees to a student's account (i.e. fee for an alternate testing date, additional exam cancellation fee, etc). To do so, click the student's name from any of your reports and then click Edit Student's Exams at the top of the pop-up screen.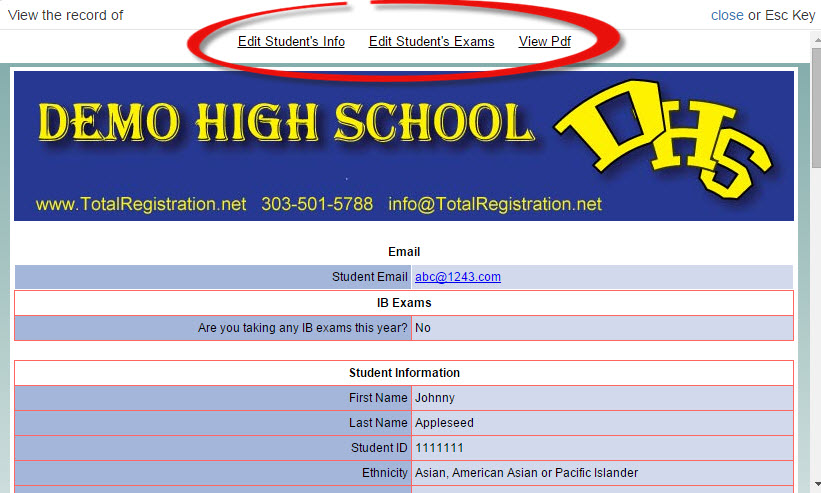 Scroll to the bottom of that screen and click Next to advance to the second screen.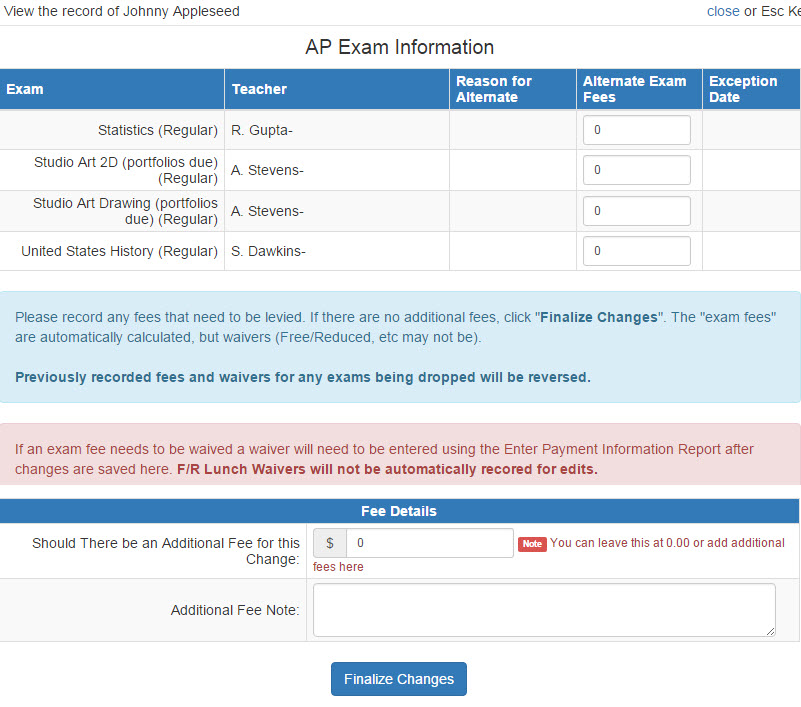 You can enter a fee next to a specific exam for an alternate exam fee, or add any additional fees under the Fee Details section on this screen, and then click Finalize Changes to save.