With students now needing to also enroll in the College Board's website, it is critical for AP coordinators to be able to identify students who have not enrolled in the College Board but only registered in Total Registration and vice versa. Coordinators should reconcile student information between the two systems before the AP exam ordering deadline in November to verify students have paid the appropriate fees and will not be charged the $40 per exam late fee the College Board will charge for late ordering.
The first step is to download the coordinator's file from the College Board's website. You will then select the Excel data file to upload into the Total Registration system, as shown in the highlighted area below.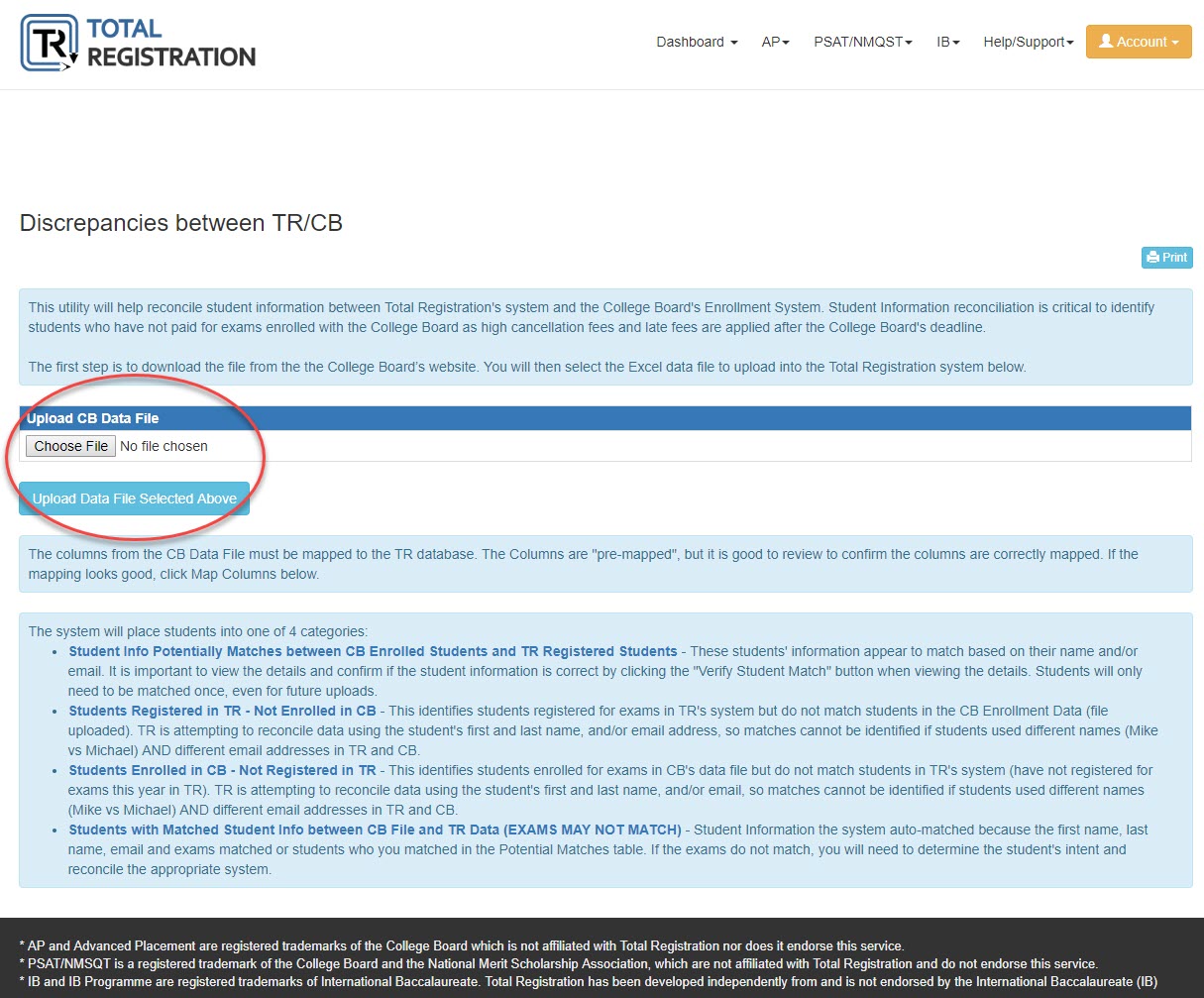 Once you upload the College Board's file and map the column headers, you will see discrepancies noted in four categories. You can click the student in a category to make any needed corrections within Total Registration.