If you entered a fee waiver to a student's account in error, you can easily edit or delete it. To do so, click Finances on the left side of the screen and then click Fees/Payments/Waivers. You will see the below screen and can click Detail in the Actions column for the Registration event the student is registered.

Once you click Detail, the below screen will open showing all students registered for that event. You can click Apply Waiver on the student's data line to edit or delete a fee waiver.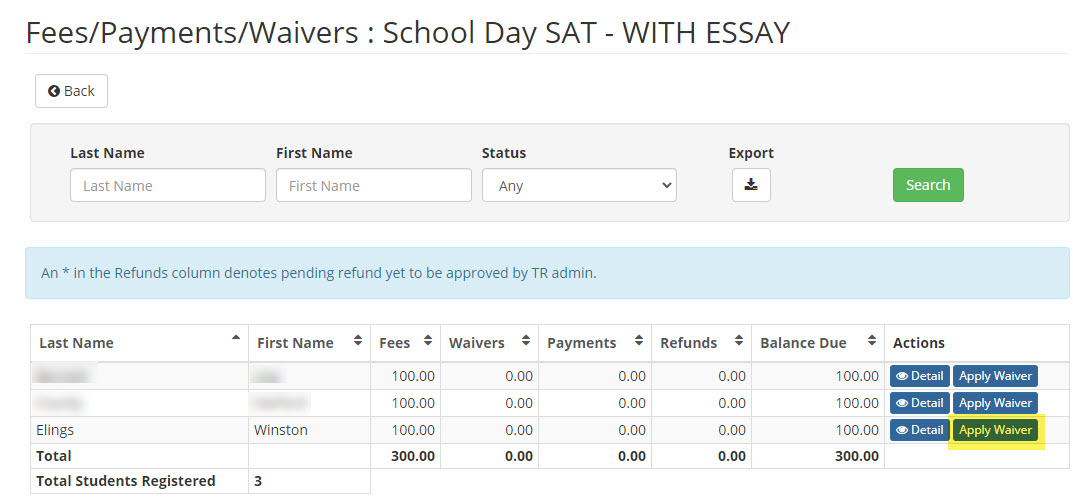 The Apply Waiver detail screen for that student will open. You can click either the Edit icon in the Action column and then enter the new amount of the fee waiver OR click the trash can icon in the Action column to delete the existing fee waiver.