You can create customized blocks of information to collect on your registration forms, such as t-shirt orders and sizes. Click Custom Blocks on the left side menu and then click Add Custom Block.

Enter a title for the custom block and drag the question type(s) to the left side.
In the below example, we used the Check Box question type to configure the question "Do you want to order a t-shirt?" and configured two answer choices - yes or no.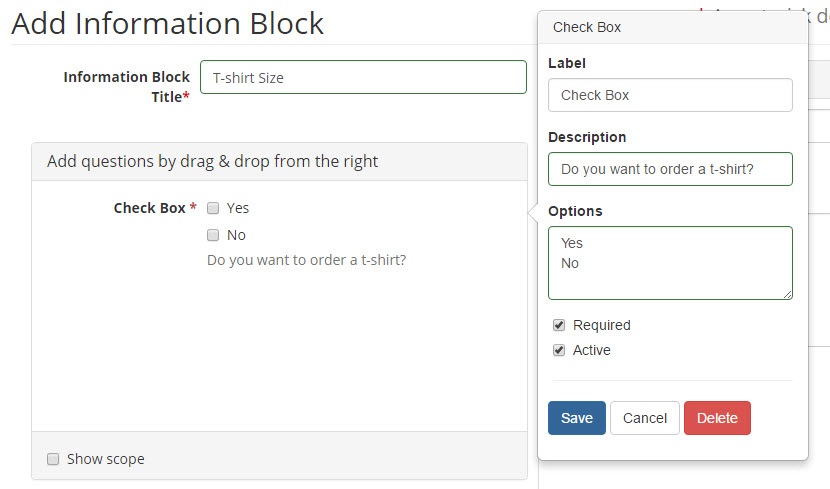 We added a second question to this Custom Block using the Drop Down List question type asking "What size t-shirt do you want ordered?" and configured a drop-down list of shirt sizes.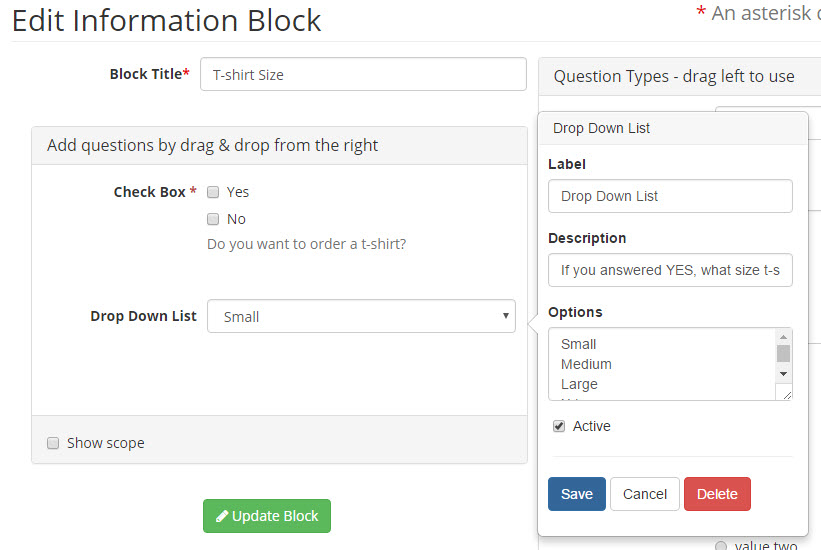 Be sure to click Update Block at the bottom of the window to save all changes made to your Custom Block. You can then add this custom block to future registration forms.
Editing and Deleting Custom Blocks
You can make specific Custom Blocks inactive to where it does not show on your registration form by clicking the check box to off in the Active/Inactive column. Also, you can edit the Custom Block by clicking the blue edit icon in the Actions column or delete the Custom Block by clicking the red delete icon.