If your school chose Total Registration for the payment processing option, you will need to record a refund when a student is overpaid before Total Registration can refund back to the student's original form of payment. To do so, follow these steps:
Click the Over Paid link on your Dashboard to view a list of students that may need refunds. Refunds are reserved for students who need money returned.
Verify Over Paid is selected and click Refund to enter a refund.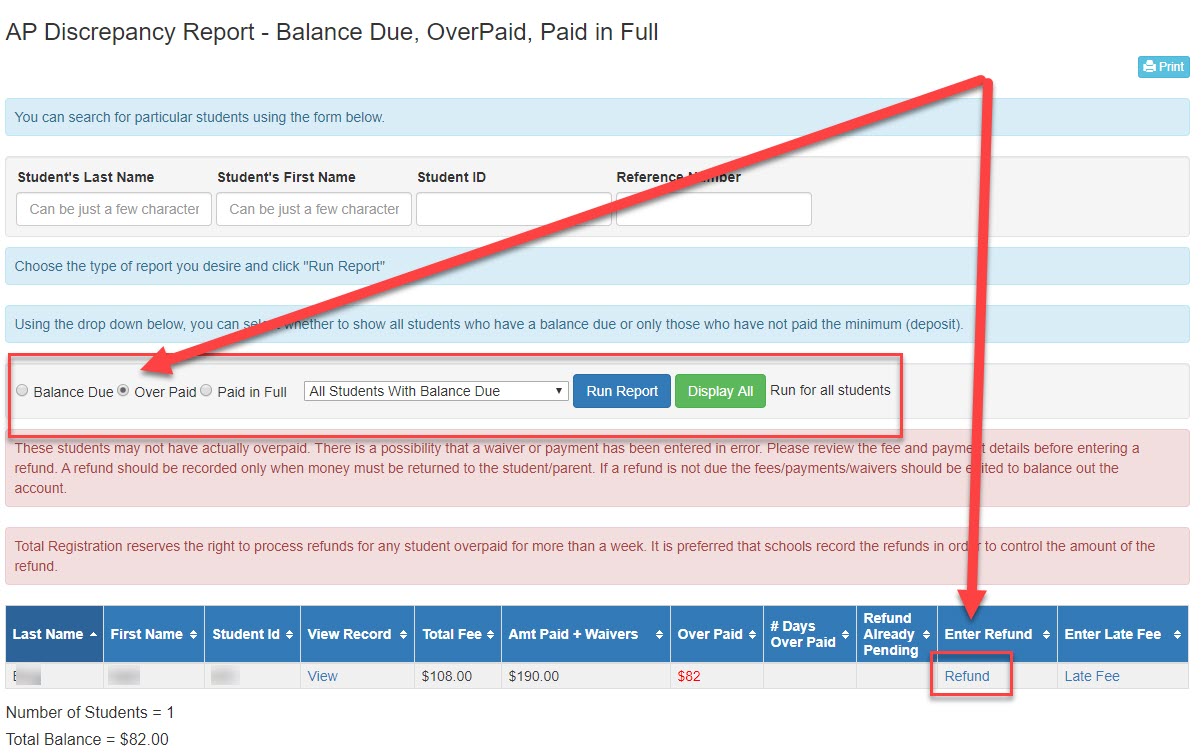 3. Scroll to the bottom and enter the amount to be refunded and a note. The note is important as it will show in the refund email the student and parent receive. Click Record Refund. You will then see a pending refund for that student when you click the OverPaid link again.

Schools not using Total Registration's payment processing will need to issue the refund through their standard channels.
NOTE: TR will only issue a refund after it has been recorded in the system following the steps above. TR does not automatically issue refunds when an exam is dropped or a waiver is entered.