If your school chose Total Registration for the payment processing option and you need to refund multiple students for the same reason (such as a reduction in exam fee), you can choose to record refunds in bulk. To do so, follow these steps:
Click the Over Paid link on your Dashboard to view a list of students that may need refunds. Refunds are reserved for students who need money returned.
Verify Over Paid is selected and click Refund next to the student's entry to enter an individual refund as described in Step 3 of these instructions. Or, you can click the Bulk Record Refunds button to record multiple refunds at one time and then skip to Step 4 of these instructions.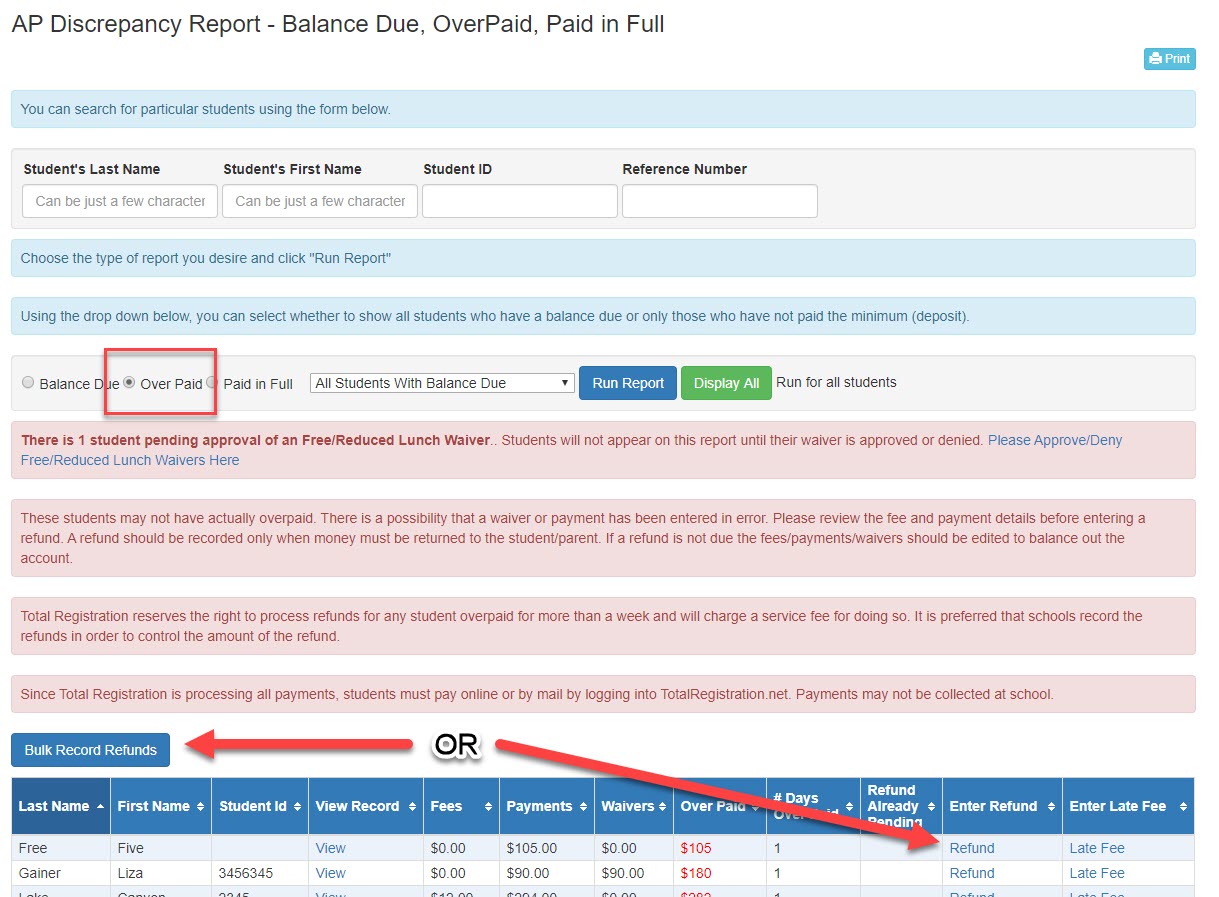 3. If entering an individual refund, scroll to the bottom and enter the amount to be refunded and a note. The note is important as it will show in the refund email the student and parent receive. Click Record Refund. You will then see a pending refund for that student when you click the OverPaid link again.

4. If recording bulk refunds, verify the checkboxes next to each student is checkmarked and click Next.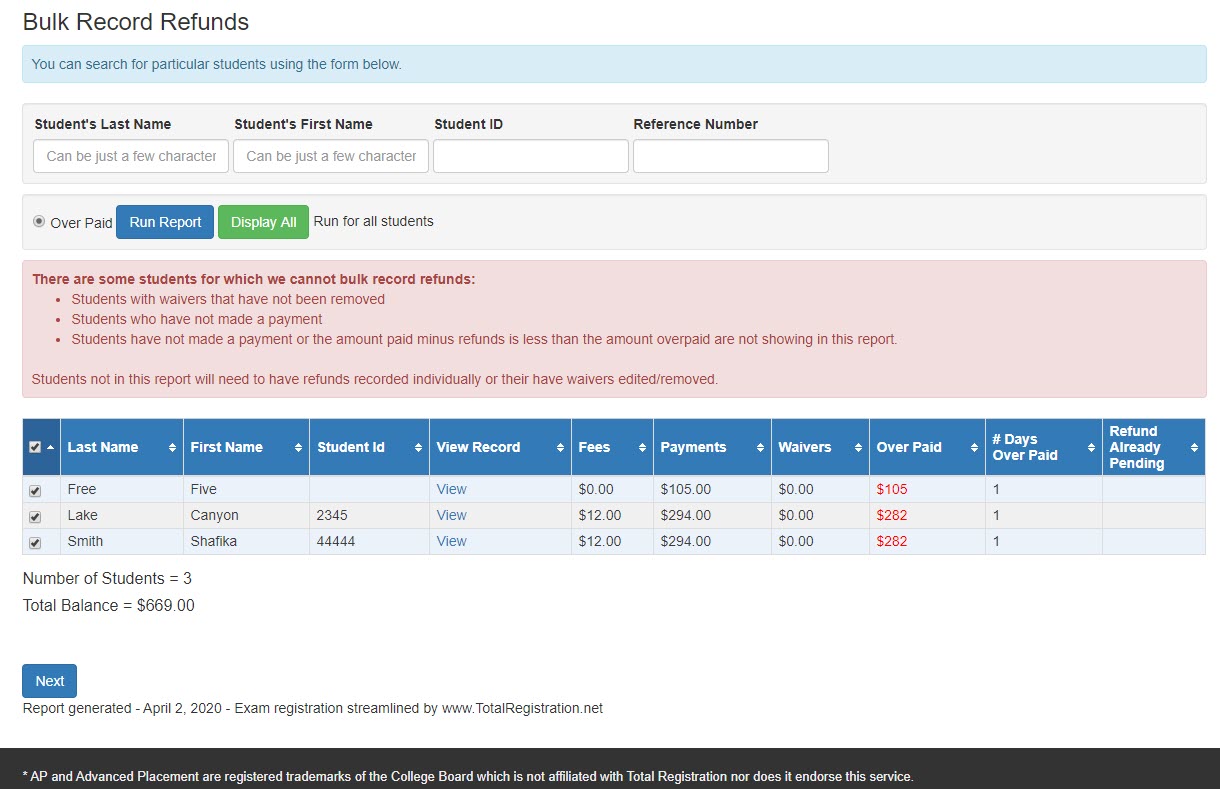 You can then enter a note for the refund, which will be seen in the email sent to students and parents (if the school requested a parent email during registration). Click Record Refunds.
Schools not using Total Registration's payment processing will need to issue the refund through their standard channels.
NOTE: TR will only issue a refund after it has been recorded in the system following the steps above. TR does not automatically issue refunds when an exam is dropped or a waiver is entered.