Schools will sometimes need to move large groups of PSAT/NMSQT students from one exam date to a different exam date for various reasons. You can bulk change exam dates by going to the PSAT Report Center and clicking Exam Date Assignments and then clicking Assign Exam Dates to Students. From the "PSAT/NMSQT - Assign Exam to Students" window, you will click the checkbox next to the students to move and click the Next button.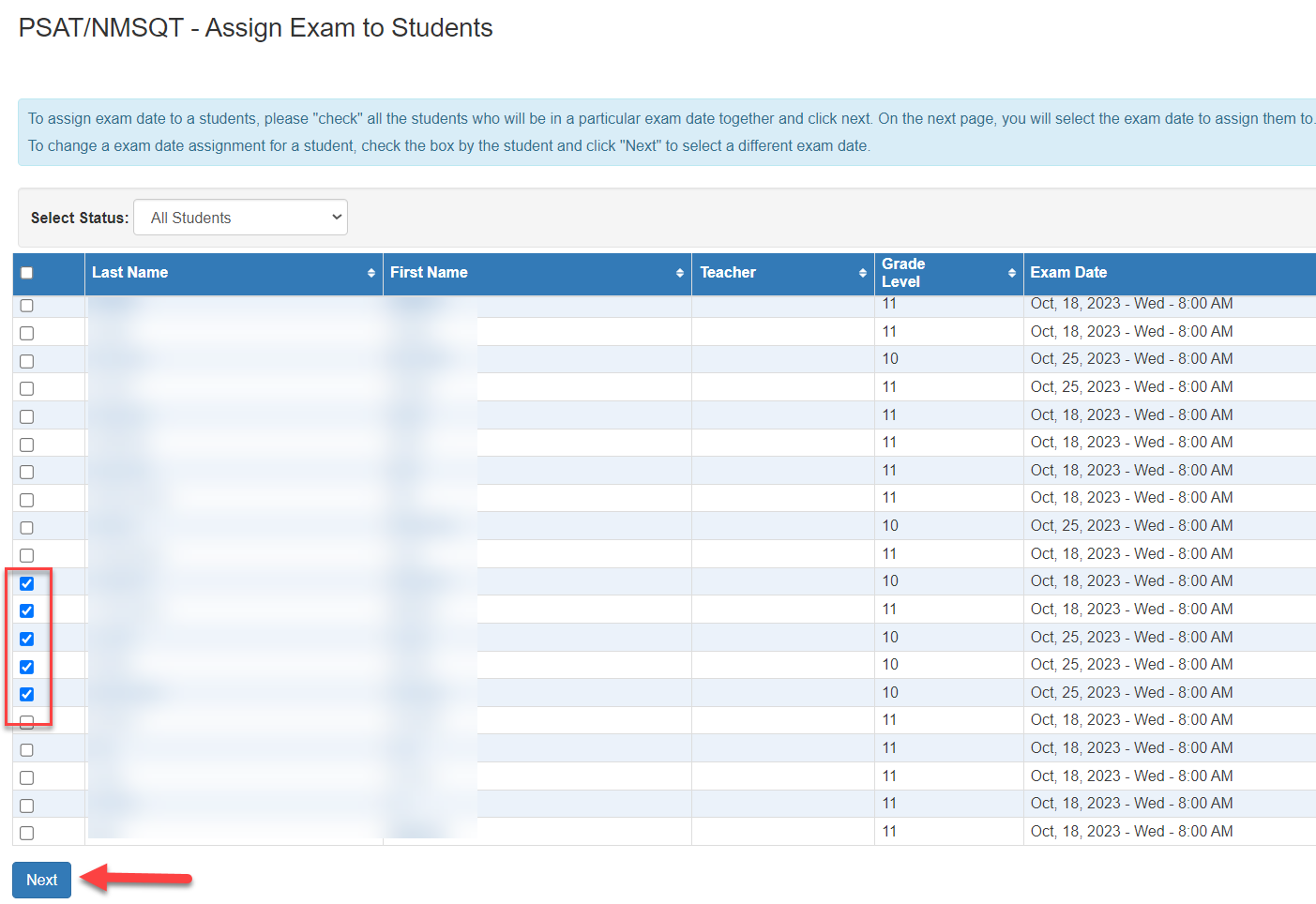 Choose the new exam date from the list of available dates and click the Save Exam Date button.
NOTE: Only the exam dates you have configured on the General Info page will show as options.