The College Board allows schools to set up "Exam Only" sections in their system so students who wish to take a particular exam but are not taking the course can indicate their desire to take that AP exam. These could be homeschooled students or students who self-study but are not taking the actual class with a teacher in your school.
Once you set up the "Exam Only" section in the College Board and receive a join code for it from CB, you can go to AP > Manage/Set Up AP Exams in Total Registration, click the edit icon for the exam you are configuring, and click the "Independent Study (exam only section)" check box and enter the exam-only join code.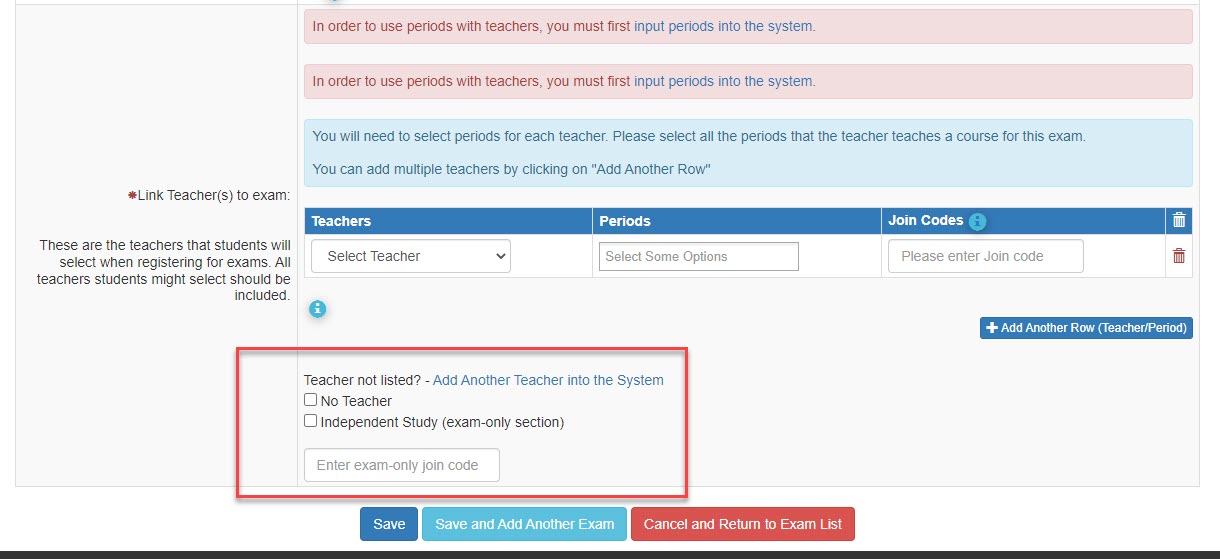 If you have teachers in your school teaching this subject, you can also link those teachers and their course periods on this screen so students who are taking the course can select the appropriate teacher/period (see Setting Up Exams for more details).
If you do not offer the course, you do not need to select a teacher and period. Just check the No Teacher or Independent Study check box and enter the "exam-only section" join code.